Warning: include(brand2.php): failed to open stream: No such file or directory in /home/whiteondi/public_html/white-on-di-press.php on line 96

Warning: include(brand2.php): failed to open stream: No such file or directory in /home/whiteondi/public_html/white-on-di-press.php on line 96

Warning: include(): Failed opening 'brand2.php' for inclusion (include_path='.:/usr/lib/php:/usr/local/lib/php') in /home/whiteondi/public_html/white-on-di-press.php on line 96

Warning: include(nav2.php): failed to open stream: No such file or directory in /home/whiteondi/public_html/white-on-di-press.php on line 97

Warning: include(nav2.php): failed to open stream: No such file or directory in /home/whiteondi/public_html/white-on-di-press.php on line 97

Warning: include(): Failed opening 'nav2.php' for inclusion (include_path='.:/usr/lib/php:/usr/local/lib/php') in /home/whiteondi/public_html/white-on-di-press.php on line 97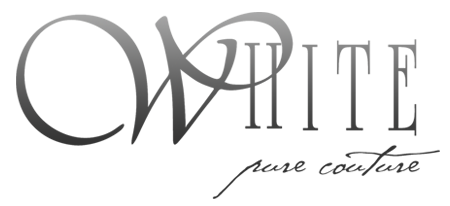 White in the Press
A sophisticated selection of wedding gowns sent down the runway by well-stocked boutique White exuded elegance You've got the groom. You've got the ring. Now all you need is some direction. Bride+Groom is the bride's guide to planning the wedding of her dreams. Read all about White on Daniel Island from Charlotte Wedding's blog Bride + Groom. See what people are saying about White on Daniel Island's selection of Jenny Packham wedding dresses from  Charleston Fashion Week's bridal showcase.
"For women who really appreciate beautiful dresses, it's like a giant, dream walk-in closet," says Jodi Moylan of White, her Daniel Island bridal boutique. Originally from Framingham, Massachusetts, Jodi grew up knowing that one day she would be a couture dress designer. The obsession with wedding gowns was born when she was studying design at Framingham State College and "the concept of a bridal gown nabbed me," she says. "The idea that you can make such an entrance in it and being involved in making that moment, it's just so personal." Read the whole interview...
It had all the makings of a glitzy Hollywood fashion party. Music from Justin Timberlake and a host of other popular artists thumped from vibrating speakers. A glorious chandelier sparkled over a long strip of red carpet below. Guests sipped white chocolate martinis as they mingled amongst gleaming white gowns and vibrant cocktail dresses. But this celebration of haute couture took place far from Rodeo Drive. The address was 259 Seven Farms Drive, at White, Daniel Island's newest downtown business.
The Daniel Island News today debuts a new section titled "How's Business?" We begin by profiling Jodi Moylan, owner of bridal boutique White at 259 Seven Farms Drive on Daniel Island. Moylan opened White in 2007, six years after she launched Bridals by Jodi in North Charleston (across from Northwoods Mall). Today, Moylan shares her background and business philosophy, and answers the question: "How's Business?"